GETTING THE LOVE YOU WANT COUPLES WEEKEND INTENSIVE
Saturday and Sunday 9am – 6pm,
15th and 16th February, 2020
Harmony Mind and Body Centre, Nerang
Do you want to learn how To GET THE LOVE YOU WANT?
This transformative weekend intensive is your stepping stone and "how to" guide to get you the relationship of your dreams. Attending this weekend will equip you with the right tools, the right knowledge and give you the code book on how to put it altogether.
The workshop was developed by Harville Hendrix, Ph.D., and is based on his best-selling book by the same name. It has been attended by hundreds of thousands of couples around the world. It demystifies relationships while teaching couples practical skills that will deepen and enhance their connection.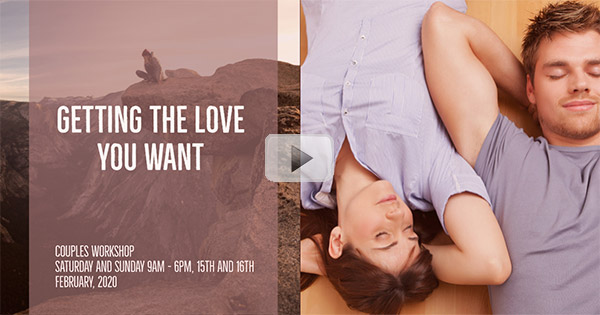 This workshop is appropriate for you if...
You are beginning a relationship you want to keep

You want to enrich an already good relationship

You are having difficulties in your relationship and want to resolve long- standing conflict

You want to learn more effective ways to communicate

You are undecided about continuing your relationship
Learn a new way to talk and listen that creates safety and connection
In this workshop you will;
Learn a new way to talk and listen that creates safety and connection

Discover why the unconscious forces that attracted you to your partner may also be the source of your relationship conflicts

Learn how to end power struggles and resolve cycles of anger, blaming and shaming

Get to the heart of your issues and dissolve them

Discover ways to bring back passion, fun and intimacy

Learn to see that conflict in your relationship is not a problem but an opportunity for growth

Get a new more compassionate understanding of each other

Revision your relationship and co-create the relationship of your DREAMS
The workshop size is kept small (6 couples or fewer)
Format of Workshop
A mixture of lectures, writing exercises, demonstrations, visualisations and practice sessions

There are opportunities for group sharing but the workshop emphasises partners privately sharing and working with each other

It is not group therapy.

The workshop size is kept small (6 couples or fewer) to create a safe and relaxed environment. The workshop is welcoming and safe for all kinds of couples

A comprehensive manual is included in the fee

Delicious morning and afternoon tea will be provided (BYO own lunch or visit local cafes)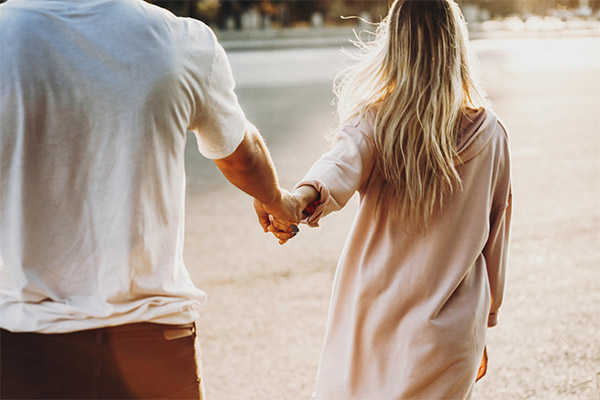 About the Presenter- Jiselle Saraghi
B.Ed., Dip Counselling, MA Counselling and certified Imago Relationship Therapist
Jiselle is a counsellor with over 19 years' experience in the field of counselling, personal growth and mindfulness. She works with couples and individuals in her private practice and is an experienced group facilitator.
She has trained extensively in the highly successful approach known internationally as Imago and is now in the final stages of the training to become a Certified Imago Workshop Presenter.
Jiselle is passionate about Imago as she has witnessed countless times its magic. It is the most effective model she has come across to help her clients create healthy, loving and fulfilling relationships.
As an Imago Workshop presenter 'in training' she is offering the workshop at a very discounted rate.
Fee: $750 per couple (normal price $895) Early Bird $700 must be paid by 23rd January
Included: A comprehensive manual, morning, afternoon tea and lunch
Venue: Harmony Mind and Body Centre – 14 Billaburra Cresc, Nerang
Accommodation: There is one beautiful fully self-contained unit available if anyone wants to stay on site.
Contact Marie directly if you are interested +61 7 5578 3811 or peace@harmonybodyandmind.com.au (Be Quick!!)
Experience the magic of Imago firsthand and find out how you too, could have the relationship of your dreams.
This workshop will be limited to 5 couples so call or email Jiselle today to secure your place. 0409 517 804 or
Download Brochure