Counselling
Are you feeling stuck, lost or struggling with a personal issue?
Connecting with a qualified, caring and empathic therapist can begin the process of developing insight, self-awareness and personal empowerment.
Jiselle Saraghi has been working in the field of counselling, personal development for over 20 years and is highly qualified to facilitate your personal growth and life transformation.
Call Jiselle now for a free confidential no-obligation discussion about how counselling may be beneficial for you.
Contact Jiselle
Tell me, what is it you plan to do with your one wild and precious life?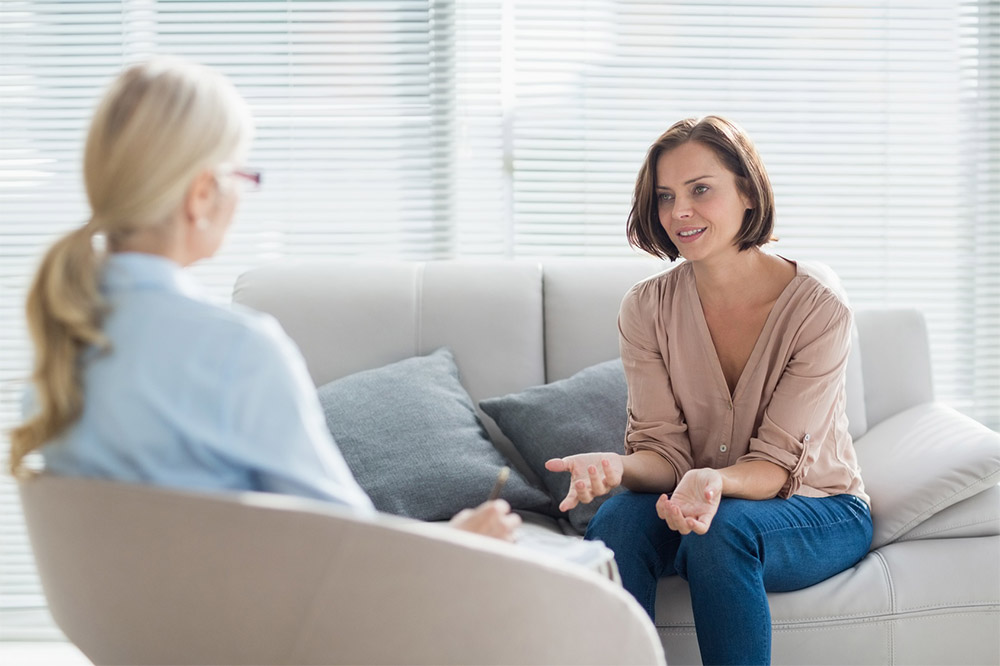 We owe it to ourselves and those we love to be the best that we can be. There is no prize for struggling through life carrying unnecessary baggage.
Jiselle's approach
Jiselle's counselling and coaching style is insightful and dynamic. Her clients often describe her approach as intuitive, warm and compassionate where even from the very first session change becomes possible.
Jiselle is a holistic counsellor who draws upon the teachings of Positive Psychology, ACT (Acceptance and Commitment Therapy), EFT (Emotion Focused Therapy), Imago Relationship Therapy and the principles of mindfulness.
Areas of Specialisation:
Mindfulness

Imago Relationship Therapy

ACT (Acceptance and Commitment Therapy)

EFT (Emotion Focused Therapy)
What happens in a counselling session?
As a counsellor Jiselle's role is to help you come to terms with any issues you may be facing with the ultimate aim of overcoming them. Her intention is to assist you find your own answers. From the first session you will be clarifying what it is you would like to achieve from your sessions. Depending on what it is that has brought you to counselling will determine the approach that Jiselle takes when she is working with you.
The aim of the counselling is to develop skills, build on strengths that you already possess while bringing awareness to limiting beliefs and patterns that may be holding you back. An important component of counselling is to clarify your values and work out what matters to you. Connecting to our values and finding purpose is directly linked to our sense of well being and happiness. Becoming aware of our negative thoughts and identifying our harsh inner critic is also integral to the counselling process.
Jiselle's number one priority is to create a safe space where you will feel comfortable to explore the issues that brought you to counselling in the first place.
What does a counsellor not do?
Counselling is not a quick fix and Jiselle will not be telling you what to do. The intention of the counselling process is to equip you with the necessary skills to respond to your life in new and more positive ways.
It is the counselling alliance between the two of that enables that to happen.
Conditions necessary for therapeutic change
Carl Rogers, the famous humanistic psychologist claims that there needs to be 3 core conditions for therapeutic change to occur.
These conditions are;
1. CONGRUENCE (GENUINENESS)
Congruence refers to the counsellor being real, authentic, and genuine with their clients.If you experience the therapist as trustworthy that encourages you to be your true self. This will allow you to be open and vulnerable and enable you to express your thoughts and emotions.
2. UNCONDITIONAL POSITIVE REGARD and ACCEPTANCE
This is when you feel that the counsellor genuinely cares for you and is not judging or evaluating your thoughts, feelings, or behaviours as good or bad. You feel accepted and valued for who you are without fear of rejection or judgement.
3. ACCURATE EMPATHIC UNDERSTANDING
The counsellor recognises your experience is subjective and therefore strives to see it from your perspective. Your experience will be mirrored back to you with empathy and understanding. This allows you to reflect and encourages insight and self awareness. Feeling that the therapist 'gets you' is an essential element of the therapeutic process.
How many sessions will you need?
This depends on each individual. Some issues can be successfully resolved in a few sessions. In other cases working on a particular issue may bring up deeper unresolved issues that need further investigation.
Single Session Counselling
Sometimes a single session can assist with making a decision, clarify a situation or gain skills to deal with a crisis.
Always discuss with Jiselle if you are experiencing financial hardship. She will always do her utmost to find a way to make therapy possible.
How to get the best out of counselling?
Reaching out for help takes some courage and the counselling process is not always easy but Jiselle urges you commit to your own personal growth and not cut your therapy short when the going gets tough. The rewards for sticking with the process are many ranging improved relationships, greater life satisfaction to finding inner peace.
Be open to the therapy experience and be willing to see where it takes you

Be consistent

Understand the process may bring up difficult emotions and feelings but this is a necessary part of the process.

Be committed to your own personal growth
Counselling can help you:
Deal with anxiety and depression

With stress management

Handle difficult emotions such as anger, shame, grief

Recover from trauma and abuse

Recover from a broken heart

With relationship issues

Resolve conflict and communication issues

With low self esteem and lack of self worth

With weight management – see Mindful Munchers

Overcome addictions.

Identify your unique values and strengths

Discover a greater degree of self-awareness and self-beliefGain clarity about your direction

Create a life and a career that has purpose and meaning

Set business and personals goals

Find focus and motivation

Become 'unstuck' and live the life you were meant to live
Areas of Specialisation:
Mindfulness

Imago Relationship Therapy

ACT (Acceptance and Commitment Therapy)

EFT (Emotion Focused Therapy)
Location
Sessions are conducted in person at my Southport and Palm Beach office.

Sessions are possible offered via Skype or Zoom
I offer a 30 minute free telephone or online consultation to help you decide if we are a good fit.
Contact Jiselle